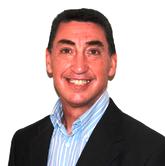 Mario Galante – Director
Highly qualified and experienced senior manager with extensive engineering knowledge and experience in project and asset management in both the private sector and local government areas. Strong civil engineering background with particular expertise in the management of infrastructure projects and maintenance services. Proven ability to manage large scale projects and multi faceted contracts in a highly efficient and cost effective manner.
Results oriented manager with strong customer focus and interpersonal skills. Excellent planning and organisational abilities with highly developed communication, stakeholder management and negotiation skills.
As director, Mario has overall responsibility for the company and is personally involved in all projects to ensure timely and cost effective results are achieved.
Associates
DESIGNERS
Our designers are highly experienced in all facets of civil and structural engineering. Experienced in planning and preparing preliminary layouts and detailed design, preparing civil and structural drawings and sketches using CAD, Autodesk AutoCAD, Civil 3d and Land Development and provide coordination of data to ensure a compatible design.
ENVIRONMENTAL MANAGEMENT
Our environmental engineer has a broad range of experience and works closely with the other teams to achieve a sustainable outcome for each project.  His experience includes environmental assessments and compliance, water sensitive urban design, Project Development, Implementation and Delivery, Environmental Management Plans and Systems, Natural Resource Management, Water Quality assessments and Monitoring programs and Environmental Monitoring programs.
WATER ENGINEERING
Our highly qualified waste water specialist has over 30 years experience of civil and environmental engineering with an emphasis on the evaluation and planning of waste water collection systems. He has special expertise in integration and development of database, GIS and hydraulic model applications for water, sewer and storm water systems.
WASTE MANAGEMENT
An experienced, senior executive with a proven track record in the waste industry. His specialties include commercial and strategic advice in relation to landfill, landfill gas to energy, waste collection, transfer stations, resource recovery and alternative waste treatment.
Our waste team can also provide their skills and knowledge in relation to service reviews for garbage, recycling and green waste collection and disposal.
SURVEYORS
Our lead surveyor has an experienced and capable survey team that can provide accurate and efficient survey work. Working closely with the project team, surveys can be undertaken expediently and accurately ensuring all required information is captured. Specialists in Survey Control (Horizontal MGA & Vertical AHD & GPS control), General Earthworks, New Road Construction setout, Infrastructure setout, Storm-water Surveys, As Constructed Survey & Computer Processing.